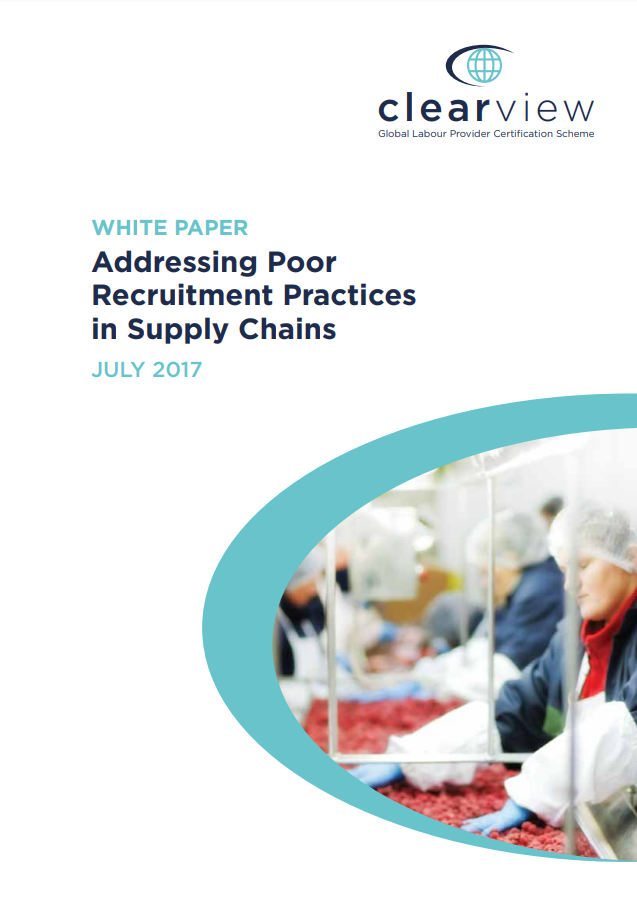 Addressing Poor Recruitment Practices in Supply Chains
Who's behind it? – clearview (2019)
How can it help? – Until recently, brands and retailers have focussed their efforts to improve supply chain working conditions on the farms and factories where their products are being grown and manufactured. However, businesses are now starting to recognise that exploitation and abuse of individuals may be taking place during the recruitment process, before workers even arrive at the work-site.
This whitepaper by clearview – a labour provider certification scheme – provides an overview of ways in which workers may be exploited during the recruitment (sourcing) and placement (supply) processes; shares legal and commercial reasons why businesses
need to promote fair recruitment practices in their own operations and throughout their supply chains; highlight best practices in form of  standards, guidance and activities to promote responsible recruitment in supply chains, and provide recommendations on how companies can achieve fair recruitment.