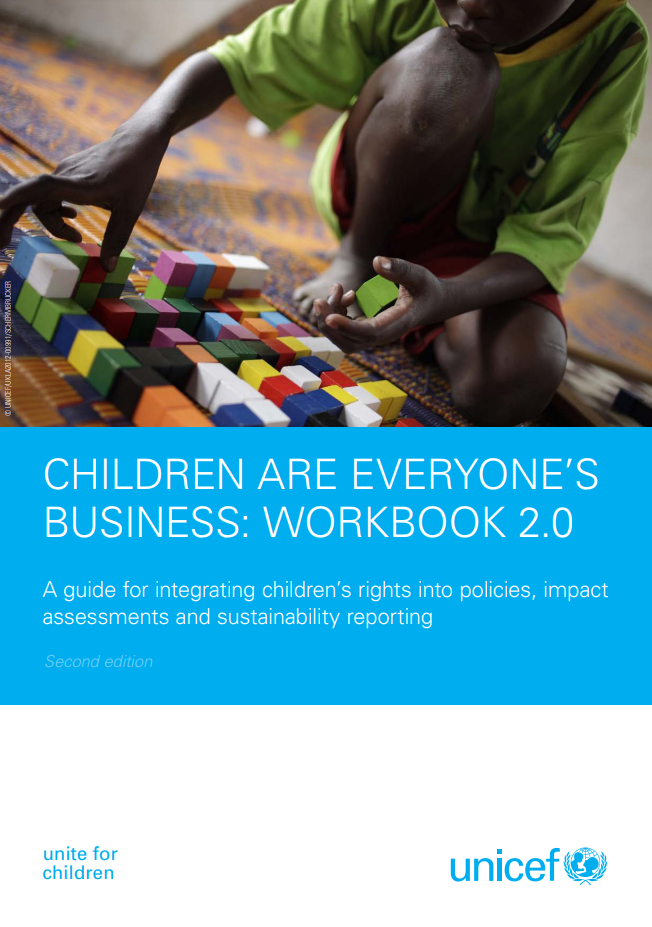 Children are everyone's business: workbook 2.0
Who's behind it? – UNICEF (2014)
How can it help? – 'Children Are Everyone's Business: Workbook 2.0' is a comprehensive tool designed to guide companies through the
ongoing process of learning about and integrating children's rights into business policies and management processes. It follows and builds on the Children's Rights and Business Principles, which were developed through consultations led by UNICEF, Save the Children and the United Nations Global Compact, and provides practical guidance for implementing the Principles.
The workbook is also available in Spanish.