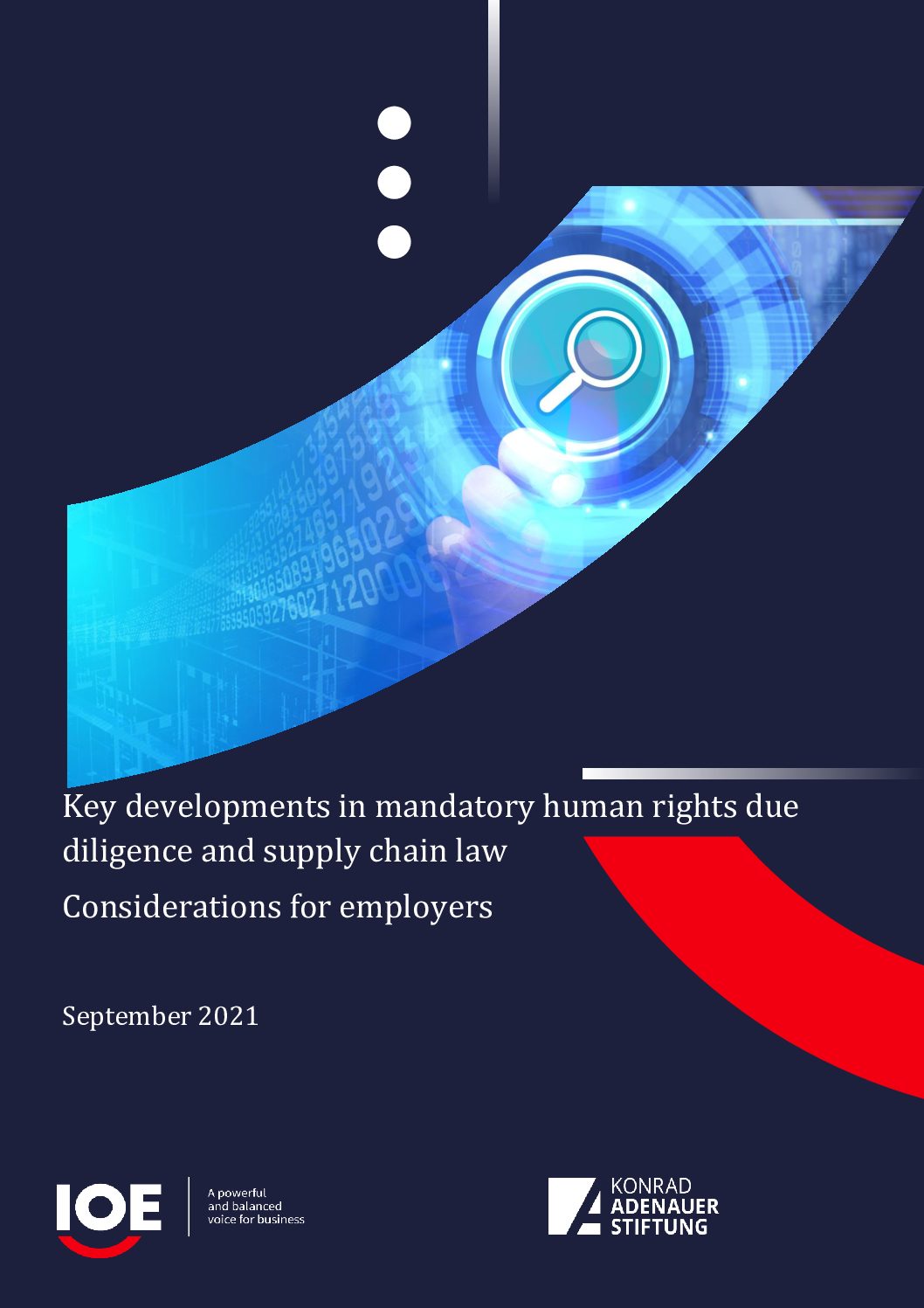 Key Developments in Mandatory Human Rights Due Diligence and Supply Chain Law Considerations For Employers
Who's behind it? – International Organisation of Employers (2021)
How can it help? – The past few years have seen the emergence of several legislative developments related to the business and human rights agenda; most recently, in summer 2021, the German and the Norwegian parliaments adopted a new law on corporate due diligence in the supply chains.
An important focus in the discussions on business and human rights is on mandatory human rights due diligence.
This paper aims to support the meaningful engagement of the business community in these discussions, by clarifying what the UNGPs say on due diligence; setting out the recent legislative and judicial developments; enumerating the expectations and recommendations of stakeholders and the UN; and highlighting the critical points for business to know and consider.