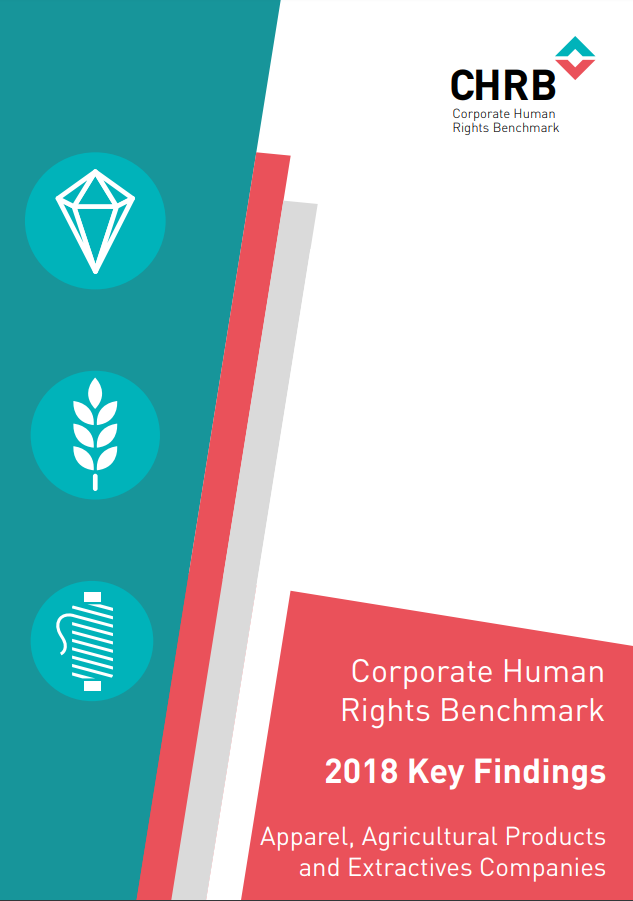 Corporate Human Rights Benchmark 2018
Who's behind it? – Corporate Human Rights Benchmark (2018)
How can it help? – The CHRB's second ranking of companies measures the human rights impact of 101 leading companies from the agricultural products, apparel, and extractive sectors. The ranking – based on publicly available information – provides a proxy for corporate human rights performance, assessing companies across six themes: Governance and Policy Commitments, Embedding Respect and Human Rights Due Diligence, Remedy and Grievance Mechanisms, Human Rights Practices, Responses to Serious Allegations, and Transparency.
Even for companies not currently included in the benchmark, this piece of work, and its accompanying methodology document, represent a useful resource for helping companies to better understand the standards against which their human rights performance is likely to be assessed by stakeholders, while also highlighting best practice.
With the newest edition, users can access and download all the data used by the CHRB here. 
The key findings can be downloaded here.