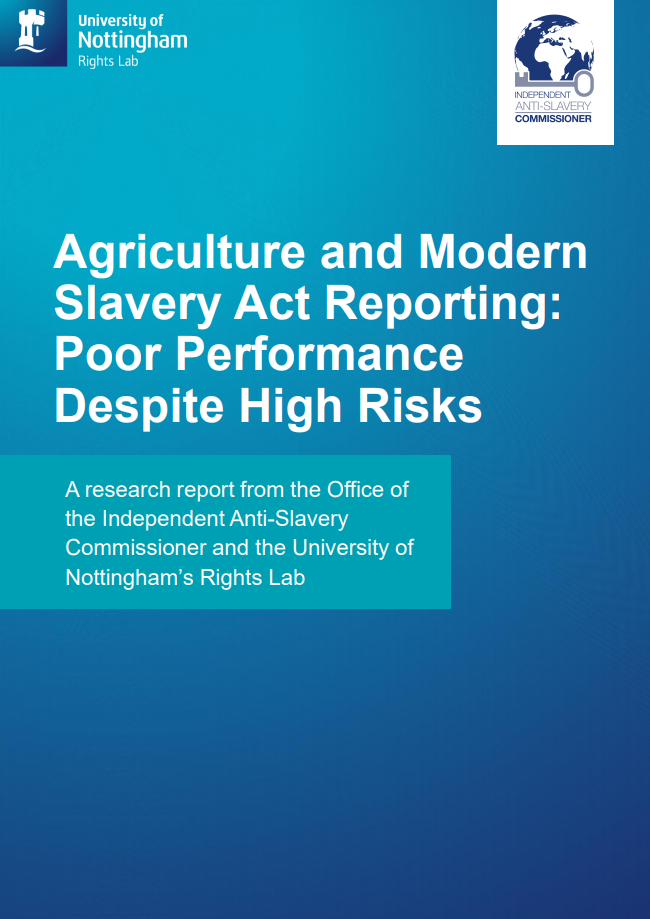 Agriculture and Modern Slavery Act Reporting: Poor Performance Despite High Risks
Who's behind it? – Anti-Slavery Commissioner, University of Nottingham's Rights Lab (2018)
How can it help? – This research report from the Office of the Independent Anti-Slavery Commissioner and the University of Nottingham's Rights Lab analyses interrogates how the agriculture sector has engaged with the UK Modern Slavery Act. The study has asked five key questions:
How many agricultural companies within scope of Section 54 have produced modern slavery statements?
How compliant are those statements with the requirements of the law?
What quality are those statements, measured against government guidance?
Have statements – in terms of both compliance and quality – improved over time?
How does this compare to other high risk sectors?