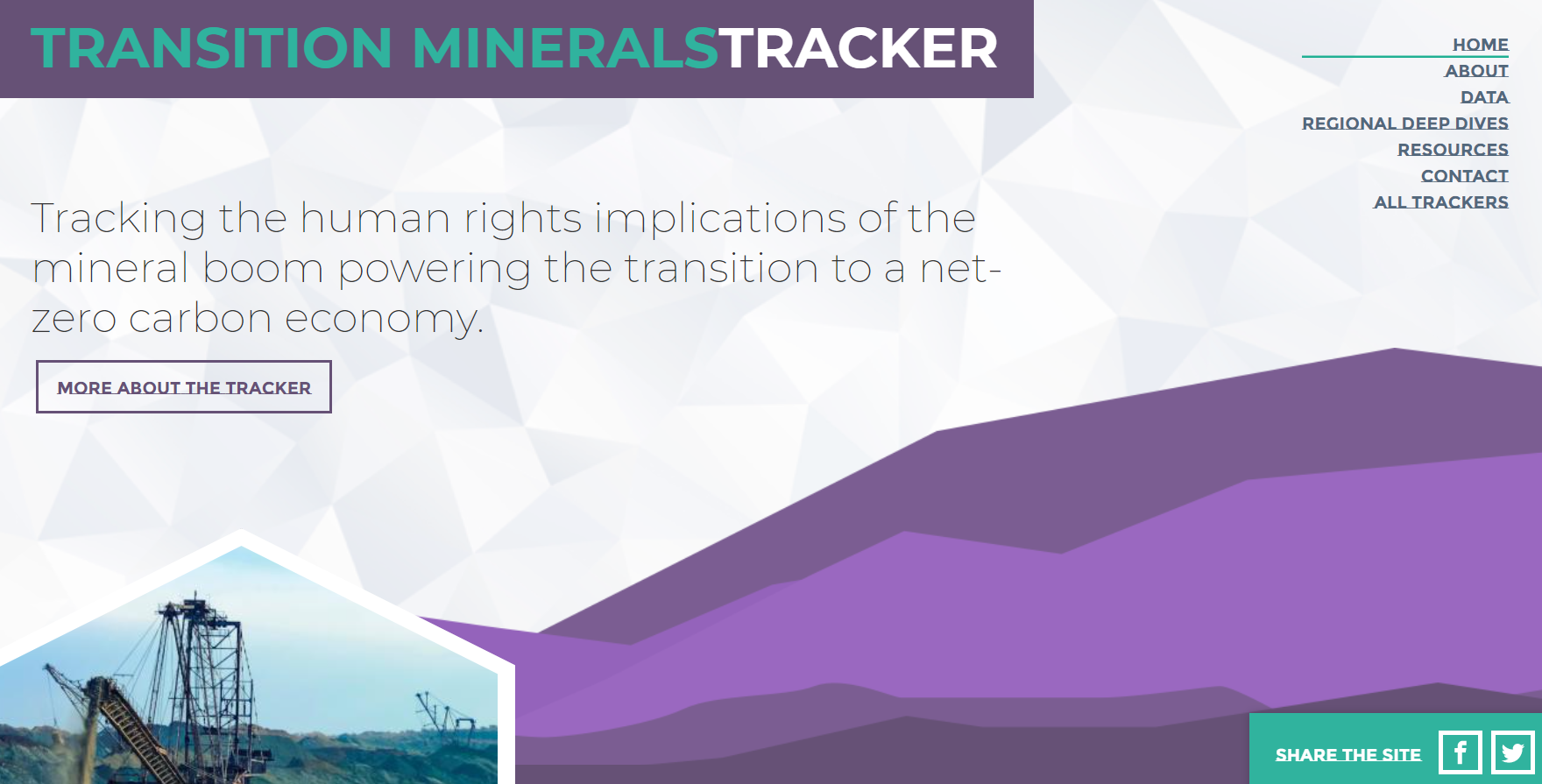 Transition Minerals Tracker
Who's behind it? – Business and Human Rights Resource Centre (2019)
How can it help? –This tracker seeks to improve the human rights practices of companies that produce the minerals vital to the renewable energy and electric vehicles sectors, by shedding light on the key human rights risks in the geographies where they operate, and the human rights policies and practices of the most important companies in this sub-sector.
To this end, users can:
Understand who the biggest producers of six key minerals needed for the low-carbon transition are, and where they operate;
Explore the key human rights risks related to mining of these particular minerals, including key reports by partner organizations shedding light on egregious abuses;
Identify whether these companies have human rights policies in place;
Track hotspots where these companies have had human rights allegations raised against them, and what those allegations were.