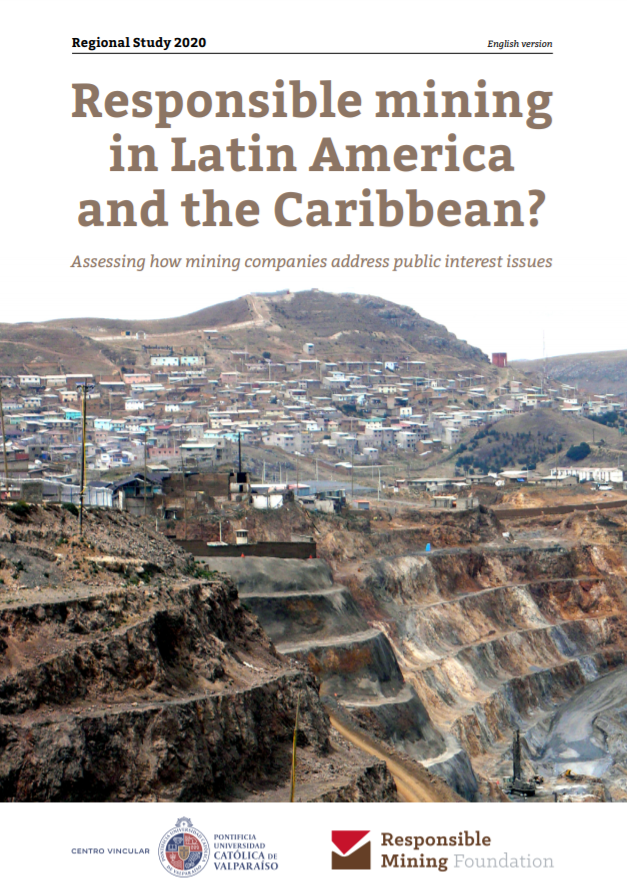 Responsible mining in Latin America and the Caribbean?
Who's behind it? – Responsible Mining Foundation, Centro Vincular (2020)
How can it help? – This regional study examines how the results of the RMI Report 2020 reflect current EESG practices by 20 large-scale mining companies operating in the region and highlights priority issues requiring urgent attention to avoid some of the worst adverse impacts of mining operations.
The report is available in