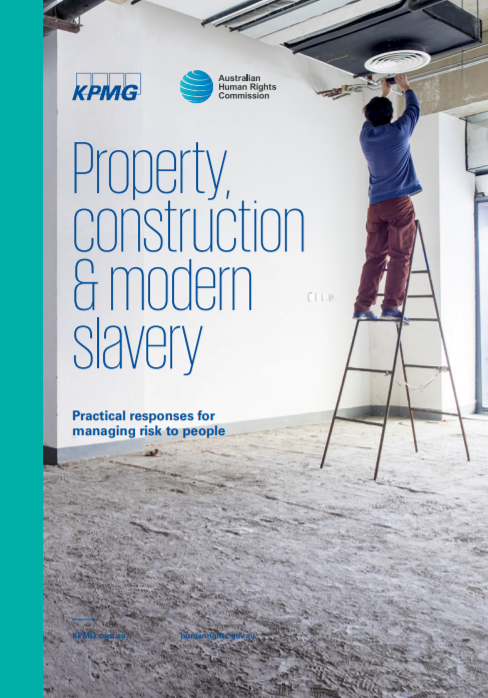 Property, construction & modern slavery
Who's behind it? – KPMG, Australian Human Rights Commission (2020)
How can it help? – KPMG Australia has joined with the Australian Human Rights Commission to release a series of sector specific resources to help companies understand and effectively identify and manage their modern slavery risks. This guide focuses on managing modern slavery risks in property and construction. 
This guide:
Highlights particular modern slavery risks prevalent in the property and construction sector.
Provides tips for the property and construction sector on leading practice and a rights-based approach to managing modern slavery risk.
Fosters transparent modern slavery reporting for the benefit of business, government and the people at risk of harm.