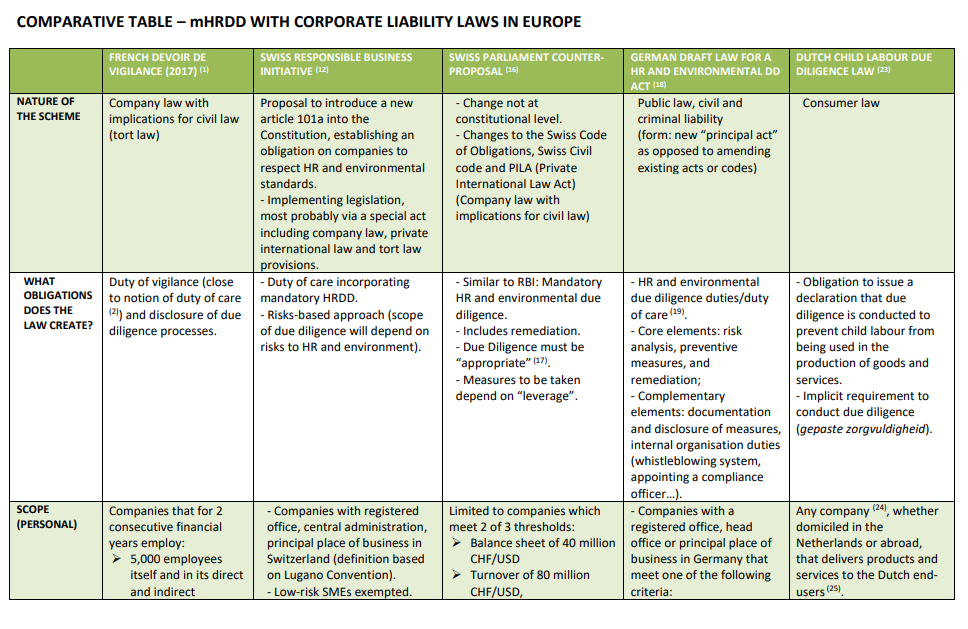 Comparative legal analysis of HRDD and corporate liability laws in Europe
Who's behind it? – European Coalition for Corporate Justice (2019)
How can it help? – ECCJ has conducted a comparative legal analysis of different laws and proposals that introduce Human Rights Due Diligence (HRDD) obligations for companies and corporate liability in Europe.
The table looks at aspects such as the nature and content of the obligations, companies covered, enforcement mechanisms and impacts on access to judicial remedy of five laws and proposals: 
– The French duty of vigilance law (2017).
– The Dutch child labour due diligence law (approved by the Senate on May 2019).
– The Swiss Responsible Business Initiative (RBI) and the Parliamentary counter-proposal, and
– The German draft law for a human rights and environmental act.