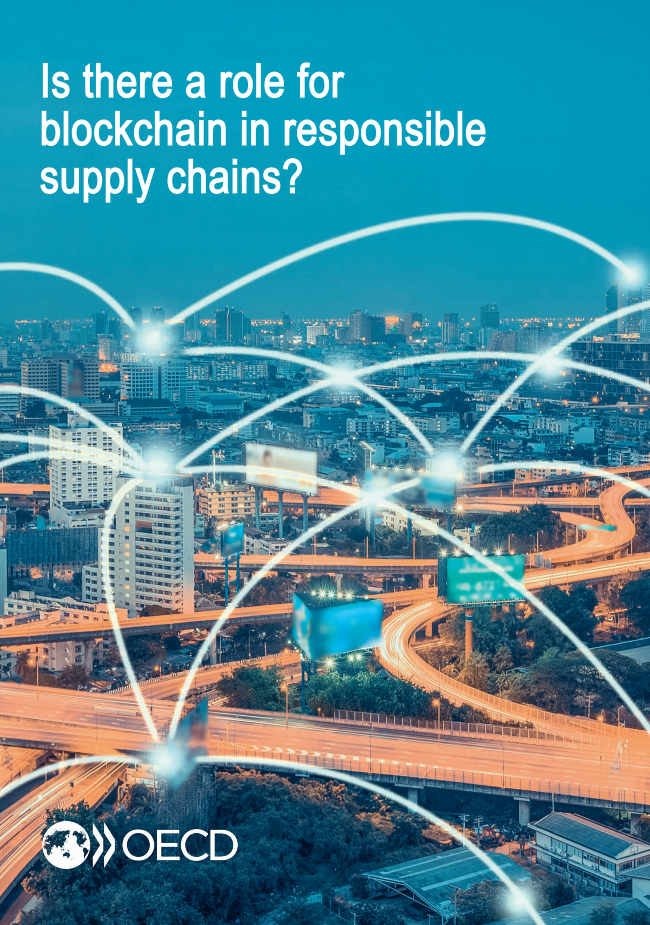 Is there a role for blockchain in responsible supply chains?
Who's behind it? – OECD (2019)
How can it help? – This paper provides a critical look at how blockchain technology is currently being developed and used to facilitate responsible business conduct, and offers suggestions for how responsible business conduct can be integrated into emerging blockchain initiatives in an effective way, in alignment with the OECD Guidelines for Multinational Enterprises. 
It first introduces the basics of supply chain due diligence and blockchain technology. It then explores how this technology might be implemented in supply chains and the potential impact for supply chain due diligence, and subsequently highlights the main challenges for the implementation of blockchain technology as observed from the first blockchain projects. The final part proposes considerations for governments and businesses and other implementing organisations for the application of blockchain technologies to supply chain due diligence processes.